1
Books for SSC CGL 2017 Tier-1
We all know why you are here, as you are preparing for the SSC CGL Exams and practicing hardly to get success in it. After the official SSC CGL notification students are preparing their self for test and studying more and more to cover every topic of the exams.Well still you have time which you can utilize in good way by practicing with right book for SSC CGL 2017 exam.  Just to motivate you, we have some stats from last year. As you know that competitions is getting harder and harder so as the last year when almost 36 Lakh student applied for the exams yes the number is huge but still only 45% of student appear in the exams rest didn't appeared.
So just don't go with the numbers, don't focus on the numbers and don't demoralize yourself after knowing the number. Just believe in yourself and on your hard work.
As per the recent news the SSC CGL Online Application will be available in March so days are coming and you have to prepare yourself. We know you have few more months in hand but still you can gear things up and move in right way by perfect planning.
In you perfect planning your books will play a perfect role, as you know that selecting a right book is always an important point in your study because with the help of books you can make your practice more accurate and results oriented.
These books will not only help you in testing your knowledge but also make you familiar with the SSC CGL 2017 Exam Patterns and syllabus.
If you already appeared in the exams before then you know what patterns and question will come in the exams but if you are fresher and just started your journey then you might get extra benefits from it.
Stay with us and see our complete list of SSC CGL 2017 Exam Books which will be your partner in your journey to crack SSC CGL 2017.
Why to Choose These Books?
You might have questions that why we are recommending these book and not others, well the answer is quite simple because these books have done well in the past and many students got benefits from it. Still we have some points through which we can share the benefits of having these books in your practise.
1) From last couple of years these books has done a very good job for students, these books help many students in cracking their exams and might help you too in cracking SSC CGL 2017 Exams.
2) These books will help you in clearing your doubts regarding the questions which will come in exams beside that this book will also help you in perfect methods and trick through which you can make your journey more easy and relaxing. With the help of these books you can improve your ability of solving questions in quick way.
3) These books are available on trusted resource name Flipkart and they have many positive reviews about the books which will help you in learning about the book. Read all the reviews share by other buyers and see what their opinion about these books
4) The books are available in very cheap price even on some books you will get good discount from the seller which make things easy for you.
List of Books for SSC CGL 2017 Exams:
We all know that SSC CGL have multiple exams so one book wont be sufficient for the preparations, so in light of that we have recommended books as per the paper means below you will find books as per the paper.
We are sure that you know SSC recently has changed the pattern of exams from 2016 and changes will remain in 2017 as well. If you are not aware then you must visit SSC official website and see the changes as well. We have also mentioned few important points below for you
Changes in Tier-1 stage are.
1) Tier-1 is an online exam, comprising of 100 Questions of 2 marks each. Each Section has 25 Questions (2 marks each Question). Total Duration of Tier-1 exam is 75 minutes.
2) There will be negative marking of 0.50 marks for every incorrect answer. (Need to careful for this)
SSC CGL 2017 Exam Books for GK (General Awareness) :
General Awareness is a section where you can score more and more, this will  help you in scoring.  Important point about this section is that questions can be asked from anywhere, as there is no specific syllabus for this section so you have to read more and more.
But when you see the old paper then you will find that most of the Questions of this section are asked from Polity, General Science, Current Affairs, and Static GK so better to focus on these to make things good for you in exams.
1) Current Affairs: You can select the best book which is Pratiyogita Darpan, as because it covers monthly affairs which will be more beneficial for you.
Buy Pratiyogita Darpan
2) Static GN and Science: We have listed few books below which will be helpful for you, and you can buy these books by clicking on the button as it will redirect you directly on Flipkart page where you can easily buy the book.
Lucents General Knowledge 4th Edition
SSC CGL 2017 Exam Books for English:
If you are reading English news paper and have good command then this will be a golden part to score the marks. This section is important from the point of view of Tier-1 and Tier-2 Exam. In tier-1 Exam, there will be 25 Questions of 50 Marks, while in Tier-2 stage; there is a separate paper for English (200 Questions / 400 marks).
For Grammar : Buy Objective General English By Arihant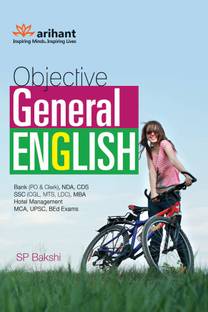 Buy Now
English Vocabulary : Read Word Power made easy by Norman Lewis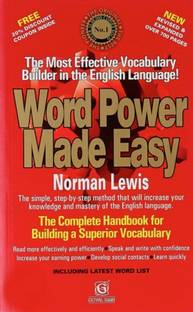 Buy Now
Here are the Books for English section for Tier-1 and Tier-2 stage
SSC CGL 2017 Exam Books for Reasoning and General Intelligence:
We know that you might be familiar with Reasoning as it is so common paper in most exams. But you have to careful because we all know that it will be a time consuming so your speed matters a lot in this paper.
Shop Now
We know that RS Aggarwal Book is one of the best when it comes for reasoning but still there are few more options which can also be helpful for you. Below are few of the books which we think will be good for you in preparation.
SSC CGL 2017 Exam Books for Quantitative Aptitude:
I am good at math, are you? if yes then this will be an easy section to score well in the exam. There will be 25 Questions, carrying 50 Marks, and in Tier-2 there are 200 Questions, carrying 400 marks.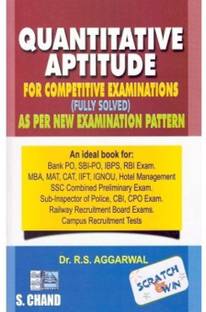 Buy Here
For the preparation of SSC CGL 2017 Exam Quantitative aptitude, we suggest you these books as given below.
Your Favorite Books?
These books are suggested by us but if you have books which we can consider then please let us know, as your help might help other friends as well.